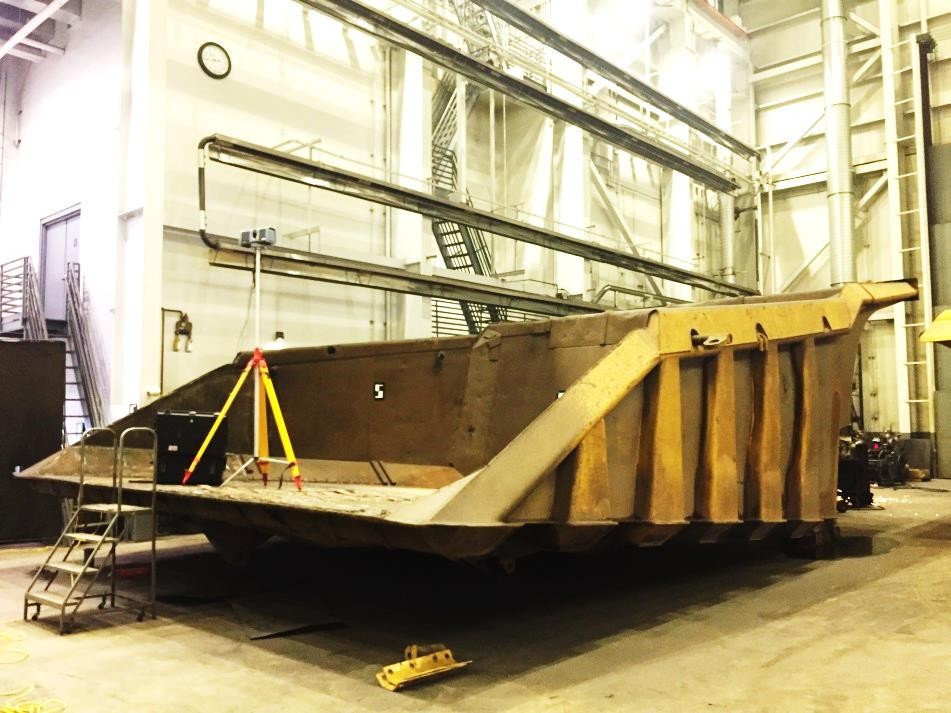 JADCO- Ziegler CAT, Mt. Iron
JPJ Engineering provided JADCO a complete 3D laser scan on a truck bed for a new bed liner at Ziegler CAT in Mountain Iron, MN.
Our 3D laser scanning equipment provided all necessary data and reports through field work, project downloading and processing, office reports, precise project drawings and onsite project management.
The deliverable was a CAD drawing used by the mechanical design engineers to fabricate a box liner off site that precisely fit the truck bed.