Leech Lake Elder Care and Assisted Living Center, Cass Lake
The Leech Lake care facility was in planning stages for four years prior to construction. Leech Lake Band of Ojibwe tribal planners researched the need for a Leech Lake Care Facility through surveys, community meetings and demographic data central to residents within the boundaries of the 1,050 square- mile Leech Lake Reservation.
The Leech Lake Reservation Business Committee allocated $5.5 million for the facility that houses culturally centered nursing care services to treat illnesses specific to Native Americans. JPJ Engineering worked closely with the Architectural Firm, the Meyer Group and LLBO Tribal members to construct this facility according to tribal regulations.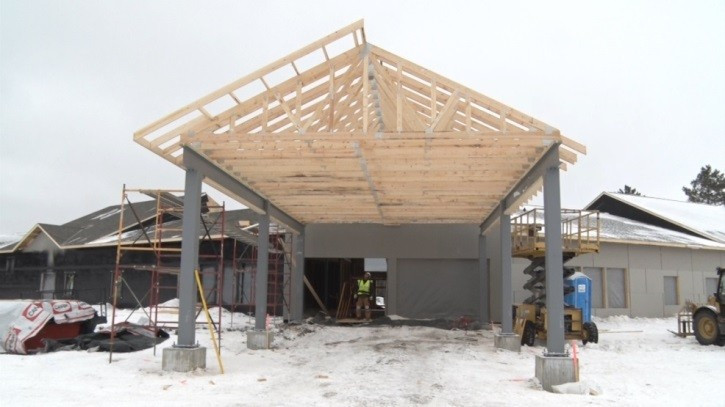 JPJ Engineering and the Meyer Group ensured design elements in the Leech Lake Care Facility's plan met cultural, spiritual, social, emotional and medical needs. The facility includes 10 assisted care units, 14 skilled nursing units, 2 hospice units and 8 dialysis units. The care facility provides 20 to 30 part and full-time jobs.